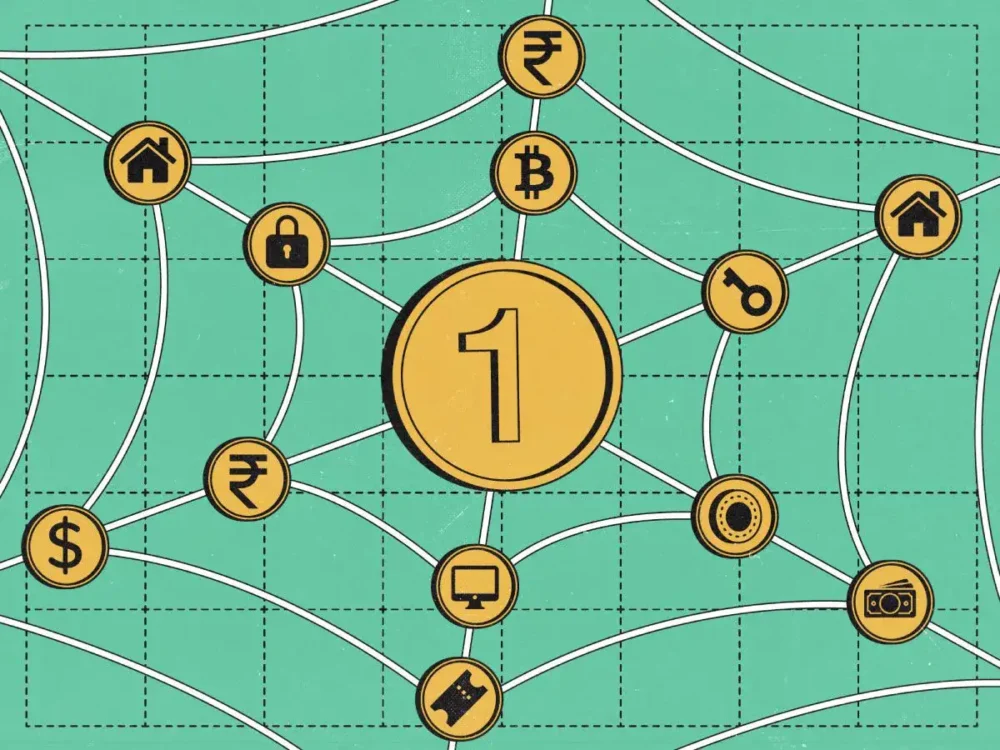 Illustration by Pratik Bhide for 1 Finance Magazine
Our intention with building 1 Finance, from Day One, has been to solve glaring issues with how people deal with their finances and to help streamline the advice that comes their way. One of the most prevalent roadblocks on this journey to financial freedom is a lack of visibility into, and even a shallow understanding of, one's own financial position. So, we set out to find a way to consolidate an individual's financial information in a manner that goes beyond just securities or credit statements, to give you a comprehensive overview of your finances. This, we believe, will enable our members to make more informed choices in the long run.
At this point in time, your money is most likely spread across several bank accounts, investments, and financial institutions. Frost & Sullivan — a growth strategy consulting and research firm, who we consulted with while developing our product — has found that most people deal with anywhere between 3 and 12 financial institutions. Naturally, this makes it difficult to keep track of money movements and get a bird's-eye view of all aspects of your finances — your assets, liabilities, insurance, investments, expenses, cash flows, and so on. 
Confusion and obscurity about the status of your finances can often lead to delayed or uninformed decisions — say, for instance, you take on a personal loan but don't consider if you have enough assets to maintain a healthy balance. It also keeps you in the dark about the true state of your financial health and your actual net worth. In some cases, this also translates to your hard-earned money going to waste. To give you a sense of exactly how much goes to waste, albeit on a larger scale, ET Wealth reports that the combined value of investor wealth lying unclaimed in lost and forgotten investments in India is more than ₹82,000 crore. 
Our goal with 1 View is to set our members up with a good starting point for managing their money more efficiently. Here's how this works: 1 View would take into account your assets, liabilities, and insurance and instantly present a holistic overview of all your financial undertakings. The information you'd feed into 1 View would be used to calculate key ratios that reflect your financial health — which our financial concierge service can help you understand — and tailor our recommendations for enhancing it. We would also use this information to calculate your net worth. In a way, 1 View acts as your personal balance sheet — always at your disposal, and especially handy when you're making important decisions. 
We wholeheartedly understand that we're asking for your financial information — and we're well aware of how sensitive this information is. Most of the information we seek from you — like your Consolidated Account Statement and your credit report — is subject to government regulations that lay down guidelines for its sharing and usage, which we strictly adhere to. Other data gets pulled from RBI-regulated Account Aggregators. We've also made sure that all of the information that is part of your profile with us can be accessed only by you, your Qualified Financial Advisor, and the Financial Concierge from our team — and will remain with us only until you delete your account. 
We hope that 1 View will help you make sense of your finances in a more coherent, succinct, and convenient way. It's a feature that closely resonates with the ethos that has always inspired our exploration and innovation at 1 Finance — that of equipping our members with the tools they need to make better financial decisions that safeguard their peace of mind. Now that it's out there, we hope you'll become a member too, and use 1 View to your advantage.