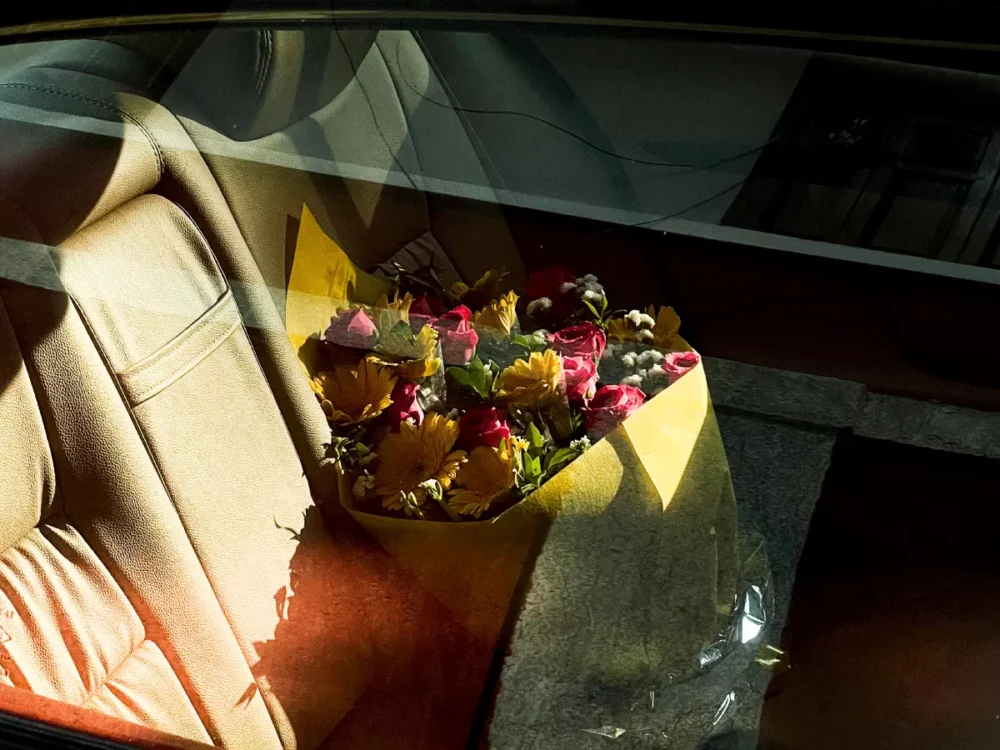 Photograph by Anurag Banerjee
When I was 27, my salary account had a monthly cycle. Full on the first, inexplicably empty by the 30th. I had been working for 6 years, and while I had earned more with each year I had worked, my expenses seemed to grow in perfect coordination as rent, travel, going out, gym fees, online shopping, insurance payments and a million other small debits brought me back into triple digits or less by the end of the month. Funnily, some of my biggest spends were clothes for other people's weddings. It definitely wasn't the kind of bank balance that makes you feel ready for marriage.
But then the pandemic came, and with it, the lockdown. Weddings had a government-mandated guest limit. And it occurred to my partner and me that under these strange and unexpected conditions, we could pull off the perfect budget wedding. Once we had made the decision and spoken to our friends and family, there was very little left to do in terms of planning. It helped that we both had similar financial priorities, preferring to spend on things with long-term value rather than splurge on a single day. We wanted to only spend as much as we needed to be legally married and have fond memories of this special day.
To begin, we went to the registrar's office and got a date just a little over a month away. The fees would be ₹350, to be paid on the date of registration. You could call it the base price of the marriage. After that, we sat down and thought about what we had always wanted our wedding to be like. For me, I realised I had been dreaming of the perfect wedding pictures, a beautiful dress, flowers, and somehow, my face more beautiful than I had ever been before. His dreams were more realistic — to drive his own jeep to the venue and eat biryani. 
We started with the clothes. I'll admit the pressure of finding the dress in under a month almost crushed me, and I was saved only by a beloved friend sending me the link to a dress she had on back-up for herself. The dress was under ₹5,000 and my partner got himself a matching shirt and mundu straight from Amazon for ₹3,000. Our guest list was tight, and everyone who came — even some who didn't — had volunteer duties. One friend was assigned to photography, another baked the cake, someone brought a tripod to hold up the phone for those watching on Zoom, even our post-wedding champagne was donated. 
Our final and biggest expense was flowers. At this point, we were surprised by how little we had spent and more willing to splurge just to make the day beautiful. A florist, who makes personalised flower arrangements, put together a spread of seasonal flowers for my bouquet and hair, corsages for the guests, a ribbon of flowers for my dog and a whole rack of flowers for the jeep — all for ₹17,000. After signing the papers, we went to the park across the road and exchanged rings with our friends and family, and once everyone went home, we spent the night with a few friends and the final item on our list — biryani. Even counting miscellaneous expenses like fuel and printouts, we had spent less than ₹30,000.
In the end, the only thing we really missed was all the people who weren't there with us that day. Keeping it small wasn't enough to avoid the classic wedding drama — we still had chaos, but it was proportionate to the size of the wedding itself. We could also definitely have used more help, though there was something special about being the only two people who attended our own entire wedding day, from picking up the flowers at 4am to sending our best man back home, fully masked and gloved, the next morning. 
It wasn't the wedding we had imagined, but who could have imagined anything that happened that year? 2020 was a shift in perspective for everyone, and it was simple to let go of old dreams and recognise the beauty of the present moment. It was also an incredible start to our marriage — coming together and trying to create the best possible day for each other, discovering what we really wanted and what this marriage was going to mean to us. It also left us with enough savings left to act on those dreams — to focus on travelling and learning new things together. And all the pictures came out perfect.
Cynthia Lewis has previously written for magazines such as Man's World and OnStage, and served as part of Netflix's digital media advertising team. She now divides her time between permaculture, pottery and the passenger seat of her husband's Jeep.