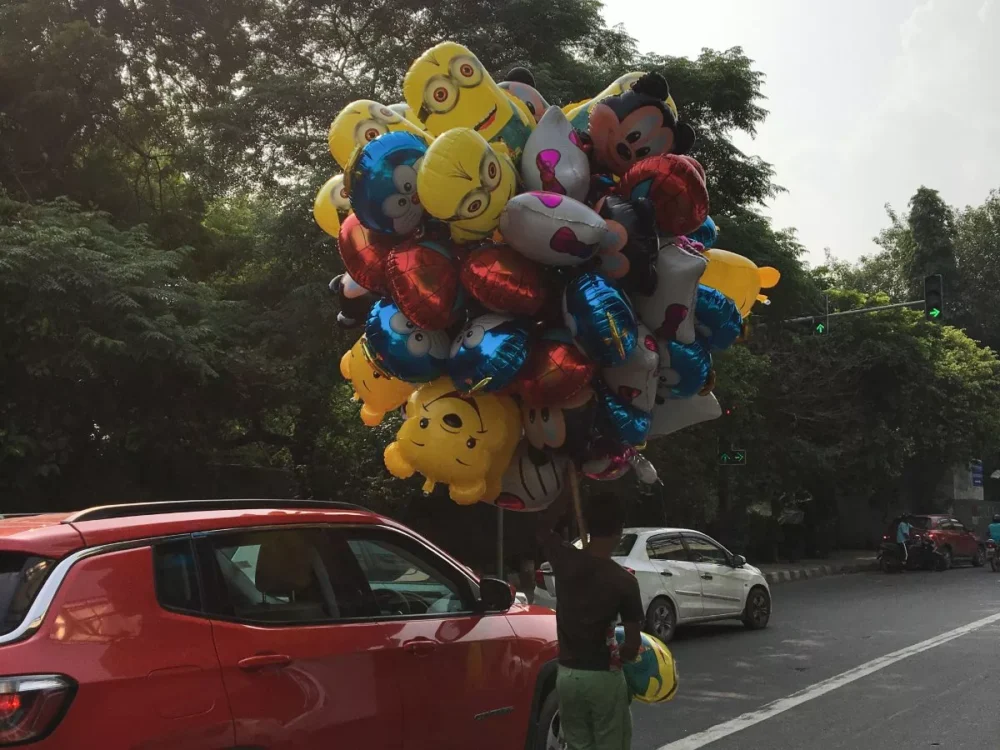 Photograph by Menty Jamir
In a time when the accumulation of commodities has become the norm, it's easy to believe that a certain kind of aspirational lifestyle is achievable. There are multiple options to conduct transactions at our fingertips, and the next best thing always seems just one click away. Pop culture, the convenience of e-commerce, and even social media promote maximalist ideas of good living and success, which seep into the psyche of consumers — especially younger generations, who are typically more exposed to these phenomena — and manifest in their money choices. Against this landscape, the relatively recent pervasiveness of Buy Now, Pay Later schemes, or BNPLs, are another way for brands to push for people to consume more and give in to instant gratification.
BNPLs are a type of short-term financing that gives buyers real-time access to credit, often with an interest-free repayment period of 30–45 days. Usually marketed as a product that allows consumers to obtain goods and services which may otherwise be beyond their reach financially, these plans have been touted as a replacement for credit cards, despite not being labelled as a credit product. While these schemes do have their advantages in terms of convenience and accessibility of credit, they may also encourage the tendency to overspend. This, combined with the high interest rates on delayed payments — which also negatively affect credit scores — can eventually lead to debt traps and financial disorder.
BNPLs also come with their own set of challenges — not all purchases can be made in this format, and returning the purchased product or getting a refund may be complicated. Besides, BNPL platforms can charge interest rates that could be equivalent to, or even more than, those of credit cards. Moreover, people might overestimate their financial standing before signing up for these plans.
Like any other credit product, availing of these services without enough information can have a negative impact on one's finances. For instance, someone with a high framing bias — whose decisions are heavily influenced by how information is presented to them — is likely to opt for a BNPL scheme that is advertised as an easy, stress-free payment option, often built into the online shopping experience, if they don't have a complete picture of the interest that will be charged on late payments. Similarly, people with a high self-control bias might overuse or misuse these services on the promise of instant gratification, without considering the consequences of defaulting on repayment due to a lack of financial discipline. That said, BNPLs can be beneficial if used wisely — conscientious consumers who don't easily succumb to impulse buys can use this option to defer payments for things that they need but cannot fully afford, so long as they are able to make timely repayments.
In contrast to other credit instruments like personal loans or credit cards, BNPLs typically have a lower credit limit. However, with recent RBI regulations tightening the rope around Prepaid Payment Instruments (PPIs), BNPLs may not be able to offer credit as easily and widely as their users have become accustomed to. Of late, there has been a surge of BNPL options for smaller purchases like ordering food online and shopping for groceries. With the habits of consumers shifting from setting aside money for indulgent purchases to making instant transactions, BNPLs are a tempting option that is bound to continue seeing a host of new adopters. 
Credit can be a powerful financial tool when used judiciously and BNPLs are undoubtedly a convenient payment mechanism — they help build a desirable lifestyle and a good credit score, when used with discipline. What one must be conscious of before agreeing to a BNPL plan is planning cash flows and taking note of the interest-free period, credit limit, repayment options and late payment fee. And if in doubt, it's perhaps best to stick to spending well within means.