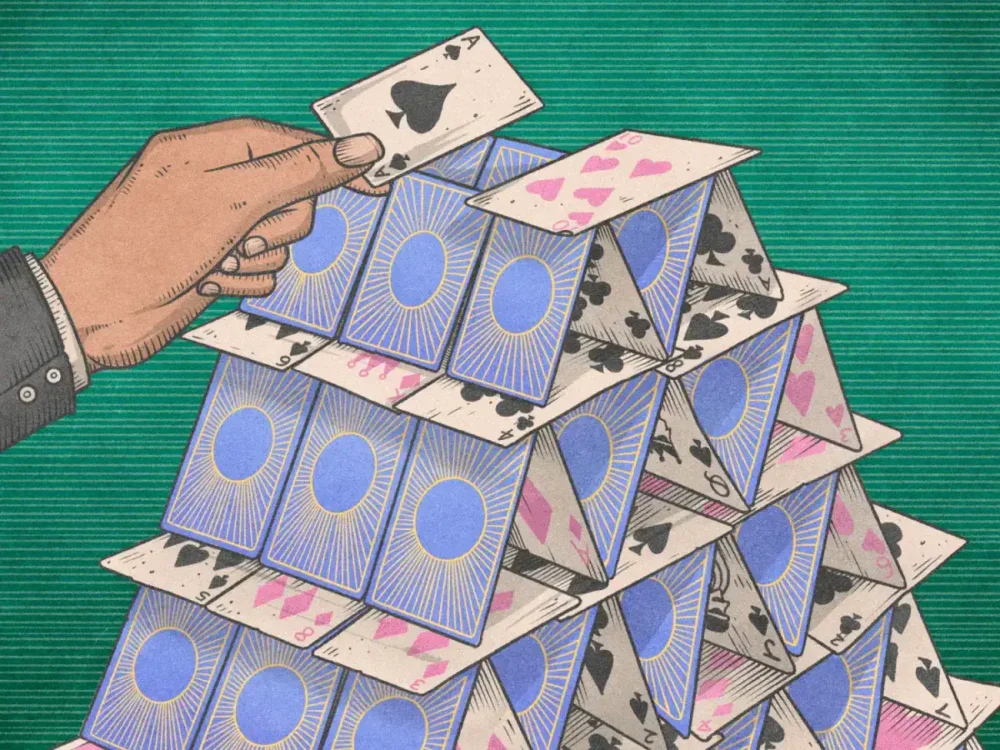 Illustration by Shagnik Chakraborty for 1 Finance Magazine
All of us have financial goals that we're working towards — and they're usually incredibly personal. Our interests, behaviour, and various other factors of our lives impact the way we plan for the future and set these goals. To make these goals a reality, it's often best to bring in the expertise of a qualified financial advisor. Out of curiosity, we asked five qualified financial advisors — all a part of the 1 Finance Advisory Committee for Qualified Financial Advisors, Mumbai Chapter — what they are planning for in their own lives. Read on. 
Financial Independence 
While our major goals do not change based on our profession, as a financial advisor, the possibility of being diverted from a financial plan is lower, compared to other people. Right now, my main goal is to achieve financial independence by the age of 55. To me, this means having enough money to not have the stress of earning my daily bread and butter for the rest of my life, and to be able to choose how I want to spend my time. Considering the increase in life expectancy, inflation, and other such factors, I want to accumulate enough money so I can maintain my standard of living well into my 80s. I am in the process of achieving this by sticking to my financial plan, and reviewing and rebalancing it periodically — a crucial part of this is investing my surplus income, after understanding the investment product and keeping in mind proper diversification. 
—Mayur Shah, SEBI-Registered Investment Advisor and Certified Financial Planner
Renting a Home
A conundrum I recently encountered is that my mind tells me to rent a home, even though my heart wants me to live in my own home. I currently reside in a 3BHK in South Mumbai but I want to relocate to a society with more amenities and networking opportunities. With my 11-year-old daughter growing up, this is becoming even more important. It took some time to convince my in-laws that renting is a better option from a financial perspective. Rental yields are only 3–4% p.a. in Mumbai and we can also save on huge maintenance costs if we shift to renting. I'm excited to make this move soon and to upgrade my lifestyle, while making sure my savings do well for me.
—Binoli Dodhiwala Jain, Co-Founder and CEO at The Money Mart
Fitness, Travel and Retirement
I am currently working on three main goals — fitness, travel and retirement. My fitness goal involves dedicating time for workouts, preparing meals, etc. — and allocating a good amount of my budget for this. The second goal is to travel to at least two new cities every quarter and to eventually travel internationally. Each time I go to a new city, I like trying out the local cuisine, interacting with locals, and getting to know the language, culture and art of the city. Finally, I want to achieve financial freedom by the age of 55 and then focus entirely on giving back to society, which I already give some portion of my time and money to. I hope to achieve this by investing regularly and listening to my financial planner's advice. Yes, you read it right — I have a financial planner too; I believe we all need a mentor to guide us and help us stay away from any biases.
—Nisha Sanghavi, Certified Financial Planner and Director and Co-Founder at ProMore Fintech 
A Loan-Free Family Home 
When my son got admission into a top school near Colaba, in Mumbai, we were staying at Mahalaxmi. We knew we had to move closer so that he could save time commuting, and participate in extracurriculars. The question was whether to rent or buy. As a financial planner, renting was a favourable option. But my wife was born and bought up in Colaba and to move back to the neighbourhood was a huge thing for her — she wanted to buy a home. It was a tussle between my brain and heart. Having our own house in which we'd spend the next 20 to 30 years and retire in peace, and to not have to keep shifting houses every couple of years, were also worthy considerations. After going back and forth, I realised that, as financial planners, we are often so fixated on numbers that sometimes we forget and discard the emotions or the happiness associated with it. I decided to buy. For at least 5 years, we worked to arrange a substantial down payment without liquidating any other asset that was earmarked for other family goals. We took a substantial amount of loan to fund the purchase, but I have charted a path to be loan-free by the time I turn 50 (i.e. 7 years from now), without hampering any of my other goals. That's what I'm currently working towards.
—Neeraj Bahal, Founder and Chief Financial Planner, Fasttrack Financial Planners
Passive Income for Travelling 
My medium-term goal, which will take about 5–7 years, is to create an asset that generates regular income to pay for the lifestyle I want to have. I have always strongly believed that the balance between saving, investing, and spending is the basis of financial planning. Your 30s are when you want to spend your time and money on experiences you've wanted since your 20s, and the ones that might be difficult to have in your 40s. For me, these are things like trekking, travelling, engaging in sports, yoga camps, road trips, and more. I definitely do not want to compromise on these lifestyle goals. Investing regularly might seem like a herculean task, but I started with whatever I could. I began putting aside 10% of my salary and gradually increased it by 5% every year. These steps towards my medium-term goal make my inner child happy — it is as if the kid now has an uncle who pays for their toys. For me, having assets that pay for my lifestyle means that my money is working harder for me and it also gives me purpose to work harder for the dreams I want to chase in life.
—Gaurav Karnik, Co-Founder, Fortunexus Pvt Ltd