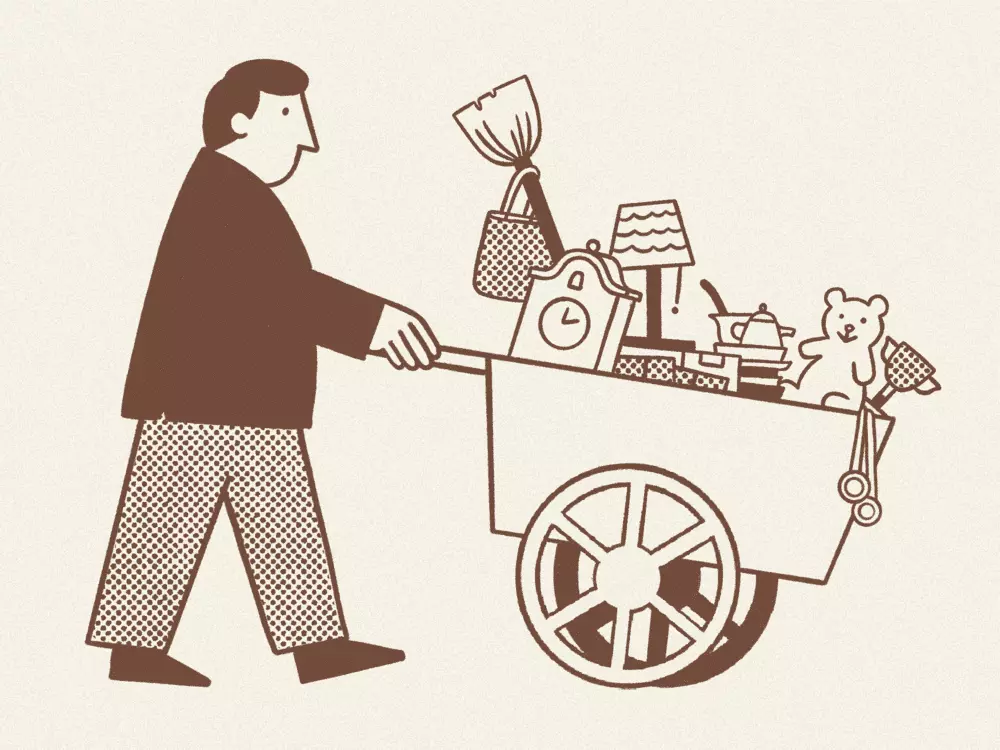 Illustration by Pratik Bhide for 1 Finance Magazine
Dear Qualified Financial Advisor,
 After many years of living in a rented home with my wife and child, I'm considering taking a home loan — the rent rates in my city are skyrocketing and I like the idea of having my own place. I've been fairly cautious about managing my expenses and savings so far, and I have enough for a down payment, but I don't know what else I need to have in place before I take on a loan. How do I know that I'm financially ready to take this step?
Yours, 
An Aspiring Homeowner
Hey Aspiring Homeowner,
Having a house of your own is a feeling that is unparalleled. It gives you a sense of belonging, and moreover, it also gives a sense of security with regard to your family's future. That said, it is certainly a huge decision and should be an informed one, and there are a few things you need to take care of before you buy the house. Firstly, make sure you have an emergency fund. Before setting aside funds for your down payment, set aside six months' worth of monthly expenses for any emergencies and contingencies. 
Since you are taking on a housing loan, do buy a term insurance policy prior to buying the house. This will ensure that your family is well secured. Your insurance cover should be enough to take care of your family in case of any eventuality and for them to repay the housing loan. You can also always assign the term policy to the housing loan provider. You may want to avoid buying policies suggested by banks, wherein you pay a single premium and it covers the loan, popularly called home loan insurance. That premium, although it is one-time, is high, and the insurance cover keeps reducing with passing tenure and a reduction in the outstanding loan amount.
Also, to ensure you're making the right decision, you should do a simple exercise and calculate the yearly rent as a percentage of the property price you are paying. Let's say you are buying a house worth ₹40 lakhs, and that same house, on rent, would result in a yearly rental outflow of ₹1.8 lakhs for you. If you look at it, ₹1.8 lakhs is around 4.5% of the house cost, which makes buying a better option as compared to renting in the long run. The rental yields would of course differ from city to city and even localities, and there are other factors — some practical, like appreciation and ownership, and others emotional, like a sense of ownership, creating an asset, security, etc. — but simple math like this always helps to make an informed decision.
When it comes to the actual home loan, do your research — check and compare the various interest rates available in the market. Ideally, you should first check with the bank you have an existing account with. If you have a good banking relationship, chances are you will get a preferred rate that is lower than the prevailing rate. Also, do check your CIBIL score as higher score results will help reduce the interest rate further. 
There are also options available with banks, wherein if you have any surplus funds in your bank account, that number is adjusted against the outstanding home loan principal and the interest is calculated and charged on the balance outstanding principal amount. This interest is calculated on a daily basis, while at the same time, the balance in your bank account is also available for use. You could drastically reduce your monthly EMI by using this facility, but the interest rate might be marginally higher than existing rates. In short, higher the surplus balance, lesser the interest paid, and higher the savings.
Since you said that you have enough for down payment, you ought to also check the proportion of home loan versus own funds, and compare with the available interest rate and the EMI you will be paying. This is important — if the interest rate is low, you can take on a higher percentage as loan and keep a part of your down payment for emergencies and contingencies. Ideally, your EMI should be between 25% and 50% of your monthly income.
Ultimately, while I know you have the EMIs to take care of, please do not ignore the future. You will need funds for your retirement, your child's education, and so on. If your time horizon is more than 10 years, you should consider also investing in equity funds as they will generate returns that exceed the inflation rate, which will help you create enough wealth to achieve these goals. Look at your monthly cashflows and start investing whatever is surplus at the end of the month — and try and increase that number as much as possible.
I hope this helps you make an informed decision.